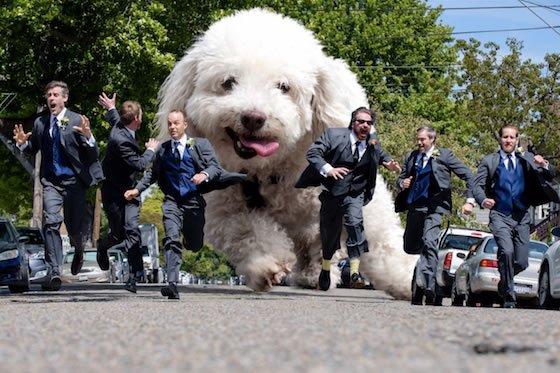 photo credit: Stephanie Secrest Photography
No matter what type of wedding you are planning, you want it to be fun! Fun for your guests, but more importantly fun for you. So often brides get lost in the planning part, and forget that it is supposed to be fun.
It can be any theme: elegant, rustic, western, renaissance, etc....and still be fun using just one secret word:
Whimsy
The word "Whimsy", when applied to any situation, adds a playful, fanciful, humorous element. ie: FUN
Whimsical details are unexpected and make you smile.
For inspiration you can
Google fun wedding ideas that make you smile. And when you interview potential wedding vendors, ask them how they can add whimsy to your wedding.
As the owner of The Brides Bouquet and a professional wedding designer for many years, I have seen lots of whimsical floral touches that add a ton of fun and joy to a wedding. Here are just a few examples:
floral wreath around your dog's neck.
bright bold boutonnieres for your servers
delicate wind chimes and rose pomanders hanging in the trees
vines and garlands wrapping around the entrance to the church or reception walkway
So add some whimsy to your life......and then you will have more fun for sure!!
Happy Wedding Planning!