Engaged couples are growing more and more mindful of the environmental impact that their wedding has. They are selecting vendors that offer sustainable products and services. Wedding planning in 2020 requires a bit more thought and research. Here are 5 tips to help the newly engaged narrow their vast options:
Venue Location:
Consider a local park. National, state and city parks offer event spaces that are beautiful and not very expensive to rent. Depending on your town, parks are often situated in picturesque locations with specialty gardens, near rivers or lakes, beside beaches or at the foot of majestic mountain ranges. Not only will you have a gorgeous space to get married, you will also be contributing financially and giving exposure to a place devoted to environmental stewardship.
Drink Service: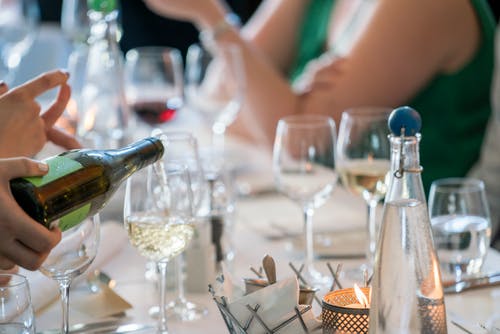 How about a couple of kegs and some compostable cups? Everyone knows that beer is available by the keg, but wine can also be purchased by the keg. One wine keg holds 26 bottles of wine. Buying booze in larger quantity will help you keep your costs down and also provide less mess and reduce waste after the party.
Flowers: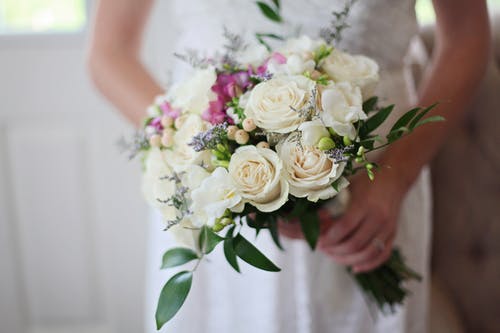 Local farm grown flowers are a great way to use eco-friendly materials. But if you find that your wedding month or location doesn't allow for locally grown flowers, consider silk wedding flowers. They can be upcycled after the wedding and used for your newly married home décor. Plus silk wedding bouquets make great keepsakes of your wedding day.
Invitations: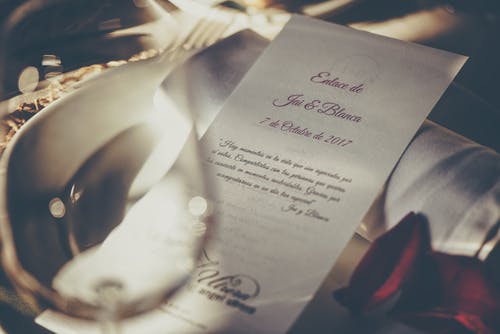 There are lots of eco-conscious invite choices. Starting with luxurious paper options like hand made cotton papers. May be select a printing company like PaperCulture.com that offers only sustainable papers and even plants a tree for every order placed. You can also reduce the inserts in your invitations by directing people to your wedding website for any extra details.
Catering: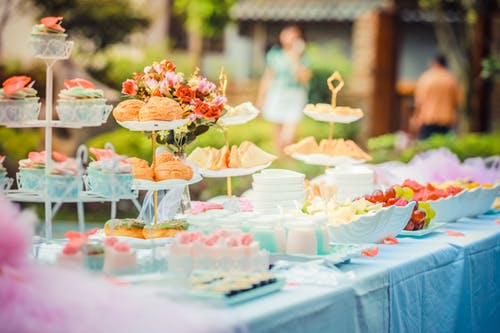 Farm-to-table catering options are more available than ever before to source healthy, earth-friendly food. Asking your caterer to source from in-season, locally-growningredients will help keep the cost down and guarantee the freshest finds. A great way to find a caterer is ask the growers at local farmers markets to see which caterers shop at their markets. When bought directly from growers, food needs less time in the fridge and less packaging to stay fresh, so you're being especially kind to Mother Earth, too. And since the food is coming from a shorter distance, less fuel is needed to transport it.
Wedding Dress: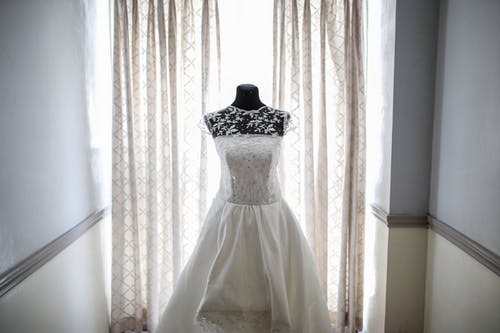 The first thing that comes to mind when thinking about eco-friendly dress shopping is re-wearing a family gown. If you love the idea of wearing mom's dress, but aren't totally in love with the dress itself, work with a seamstress to make it more your style. Or, if mom's dress is out of the running, start from square one and pick out a gown that's totally you. First stop: Check out vintage clothing shops or consignment boutiques. Nothing speaking to you? Check out all of the websites you can buy or rent pre-worn gowns, including Nearly Newlywed. Similarly, consider letting the bridal party wear clothes they already own, or borrow from rental sites like Rent the Runway. Offer a few guidelines, like a color or dress length. They'll love that they can show off their style.