Baby's breath is one of the hottest wedding flower trends. Specialty wedding florists across the country have been installing over the top floral arrangements and flower garlands of babys breath. The good news is that babies breath stems are an excellent choice for the budget bride and also DIY wedding centerpieces. Here are 10 trending wedding décor ideas using the delicate baby's breath blossoms, using both fresh flowers and faux flowers: simple but elegant inspiration for your spring centerpiece flowers.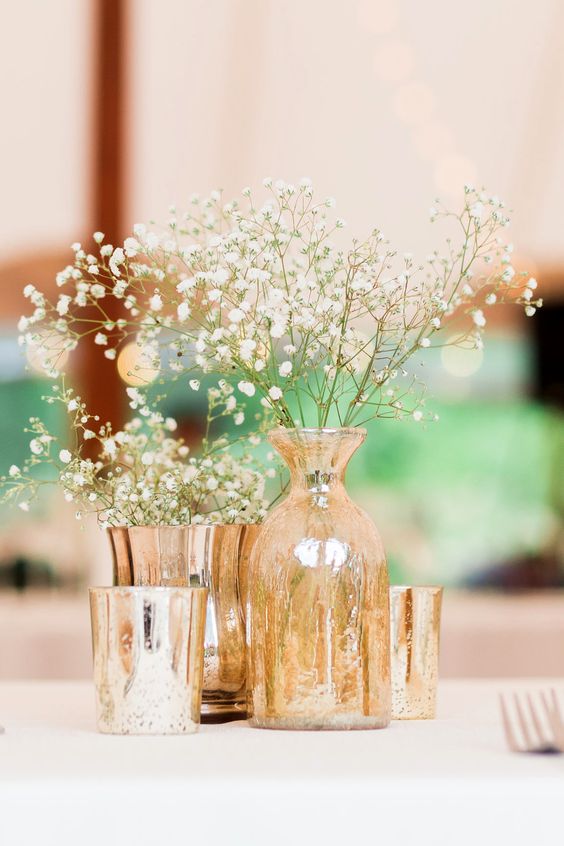 1. Gorgeous gold mercury vases and votives make a classy and timeless statement with a few babys breath stems.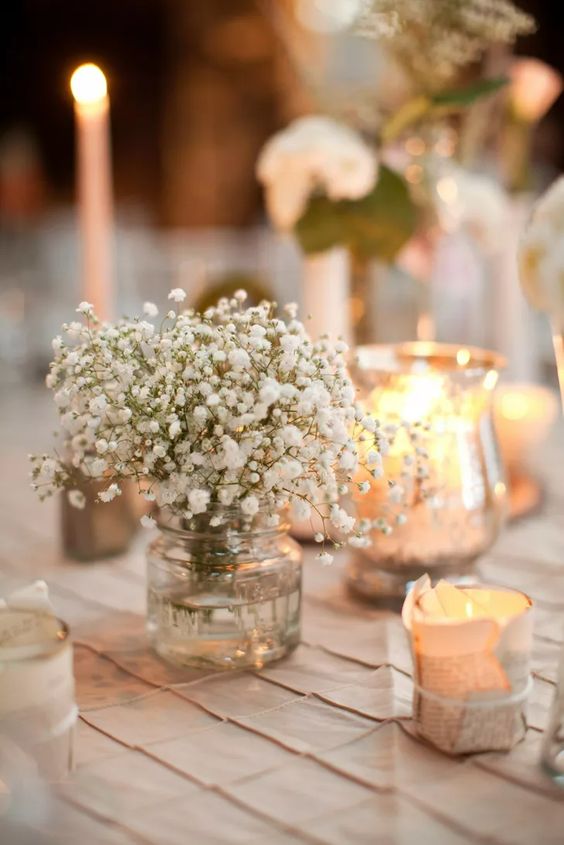 2. Vintage glass vase baby's breath centerpiece surrounded by golden candlelight.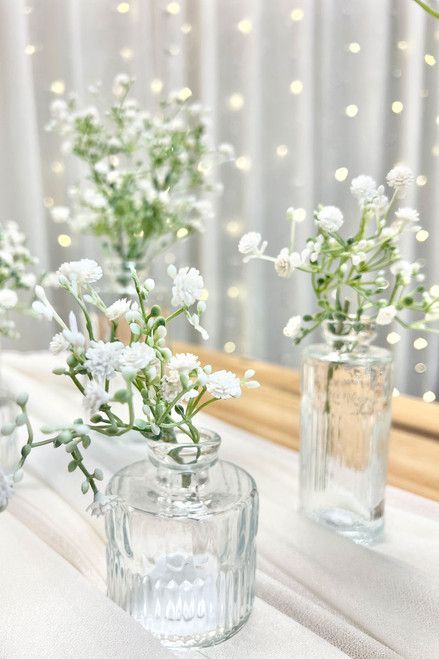 3. Spring Centerpiece with babies breath stems in charming glass bud vases.
4. Wedding table centerpiece designed with festive babys breath tucked into a bleached wood window box.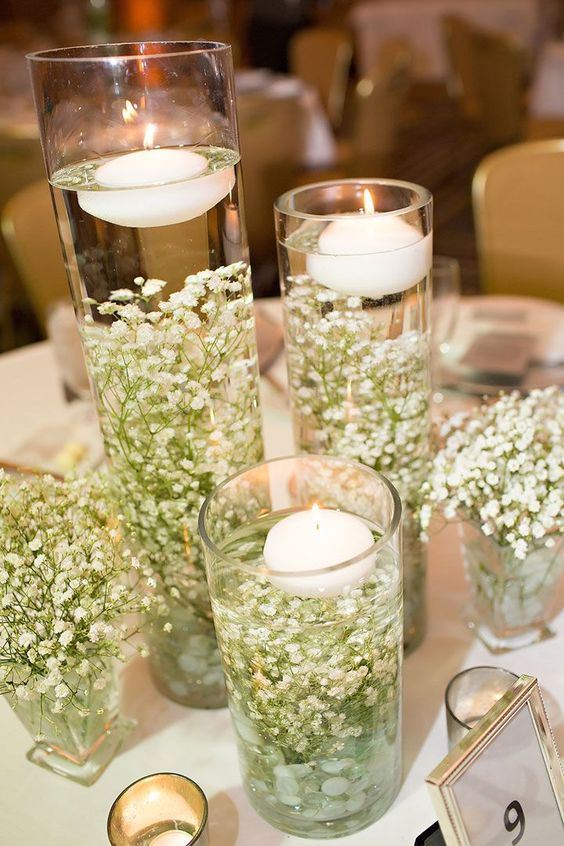 5. Glass cylinder vases of varying heights are filled with water then white gel beads at the bottom, then babys breath is submerged under the floating candle at the top.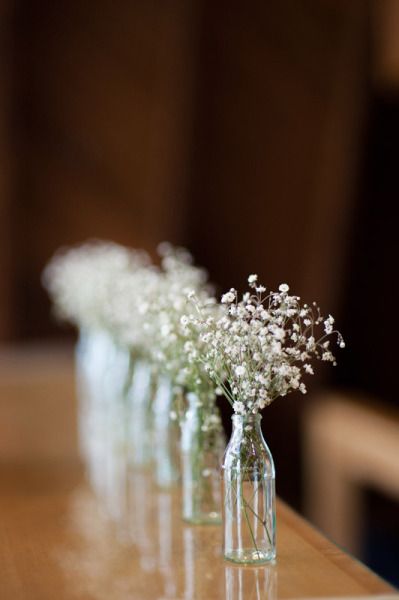 6. Several matching bud vases are filled with mini bunches of babys breath stems.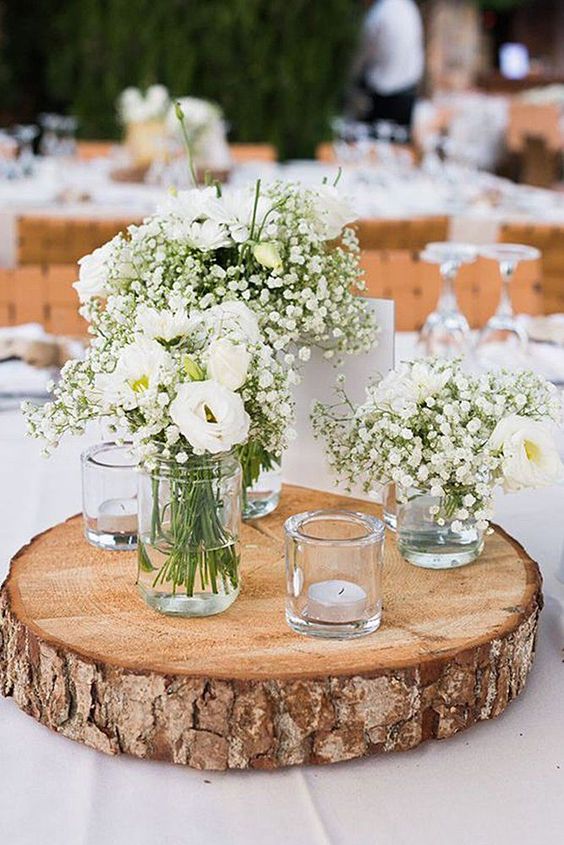 7. Rustic wedding centerpiece designed on a thick natural wood slice with simple glass jars filled with babies breath and spring white flowers.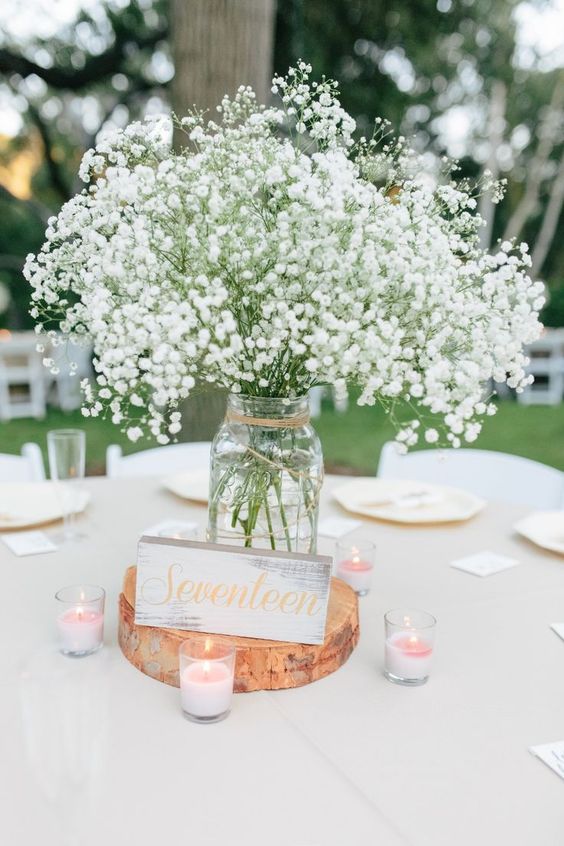 8. Huge bouquet of babys breath blooms is tucked into a glass mason jar sitting atop a slice of natural wood.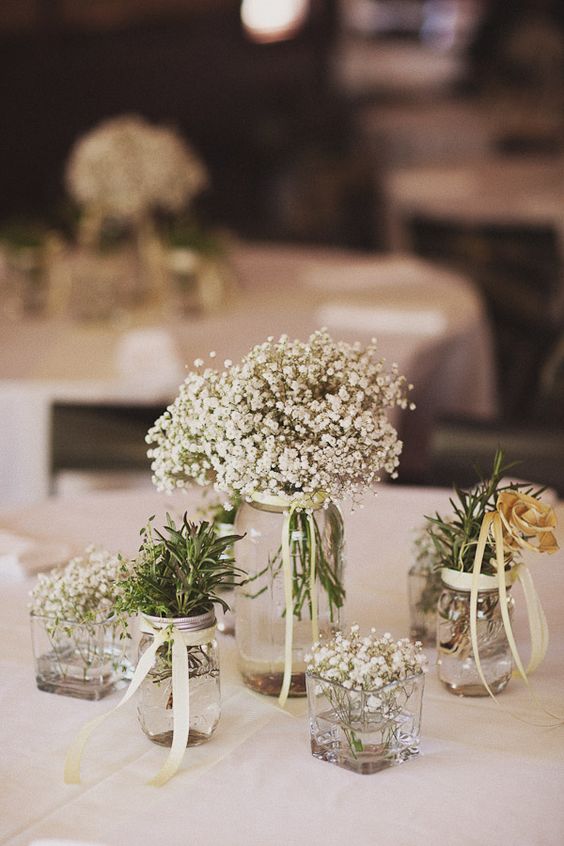 9. Square and round glass vases of varying heights are filled with baby's breath blossoms, natural herbs and satin ribbon accents.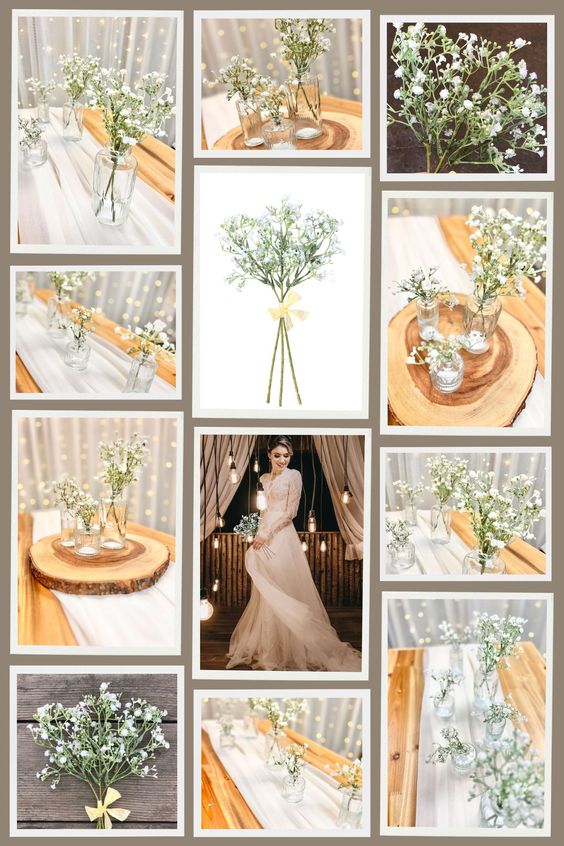 10. Collage of babys breath centerpiece ideas for wedding decor and bud vase centerpieces.