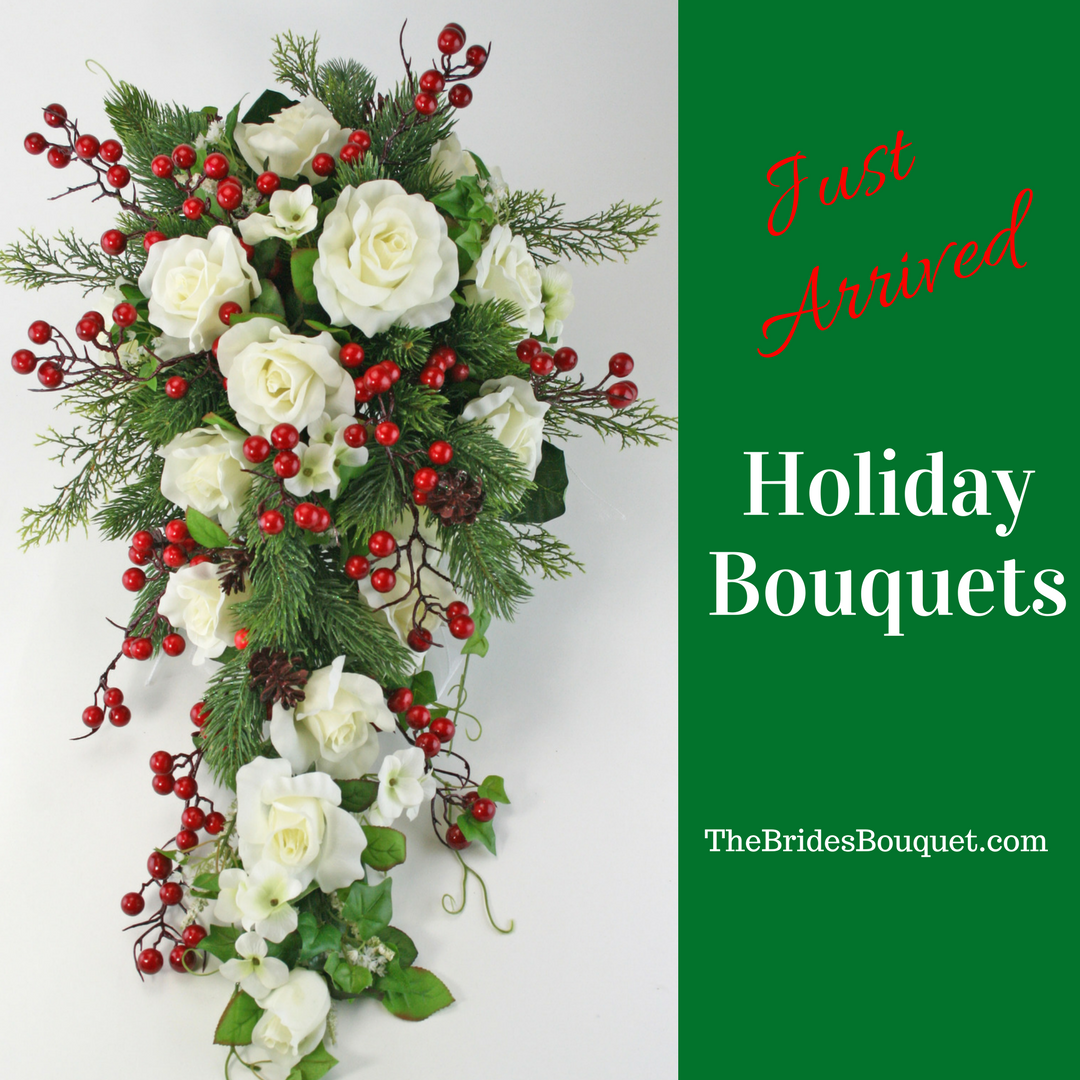 Our gorgeous ivory roses are cascading with beautiful red berries and sprigs of pine and cedar. A few pinecones add a woodsy touch but still create an incredibly elegant and stunning bridal bouquet! Coordinates with all of our ivory rose bouquets, corsages, and boutonnieres.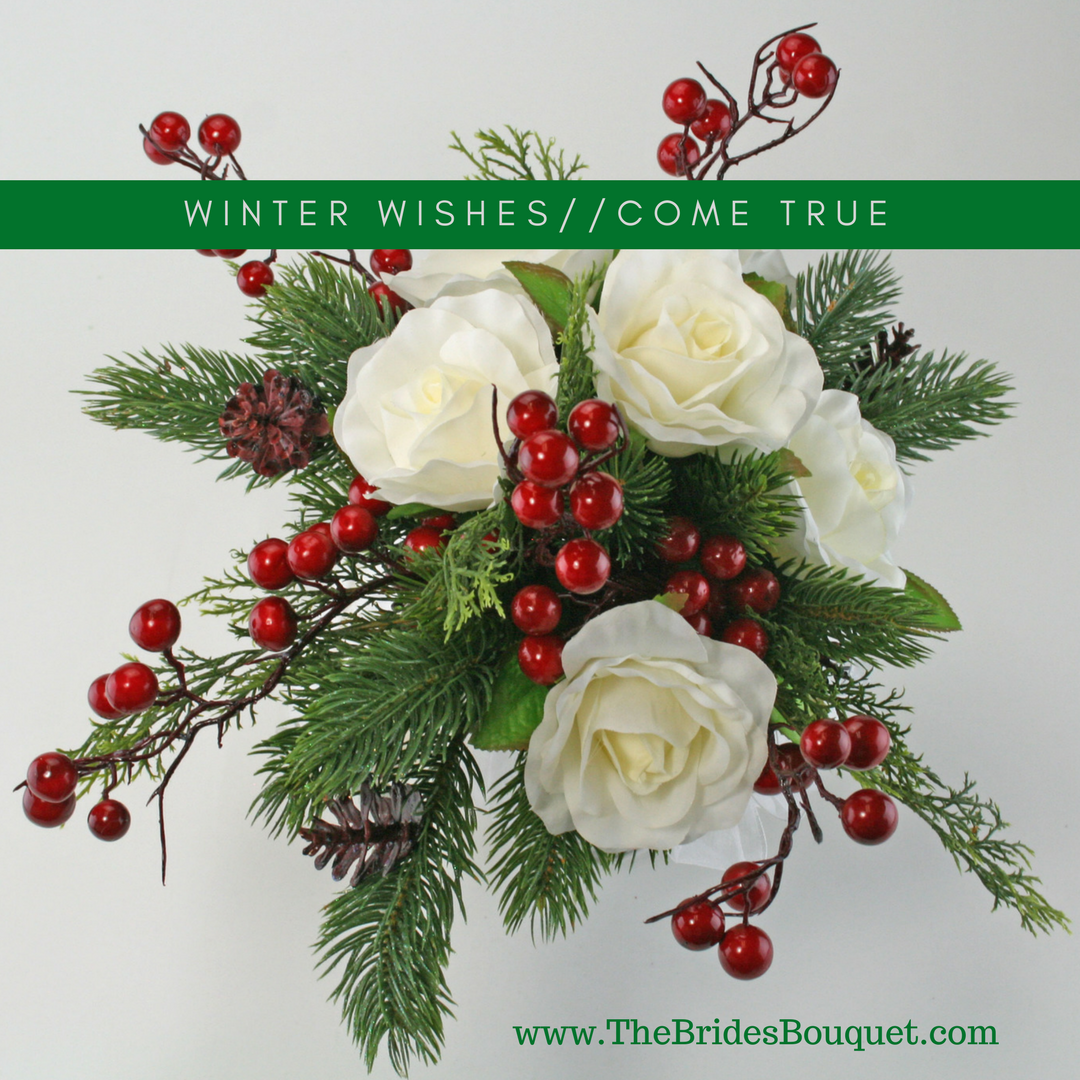 This darling holiday bouquet is the perfect coordinating bouquet to our large cascade. Using 6 of the same ivory roses and some very elegant and natural greenery of pine and cedar make this bouquet a wonderful and impressive choice.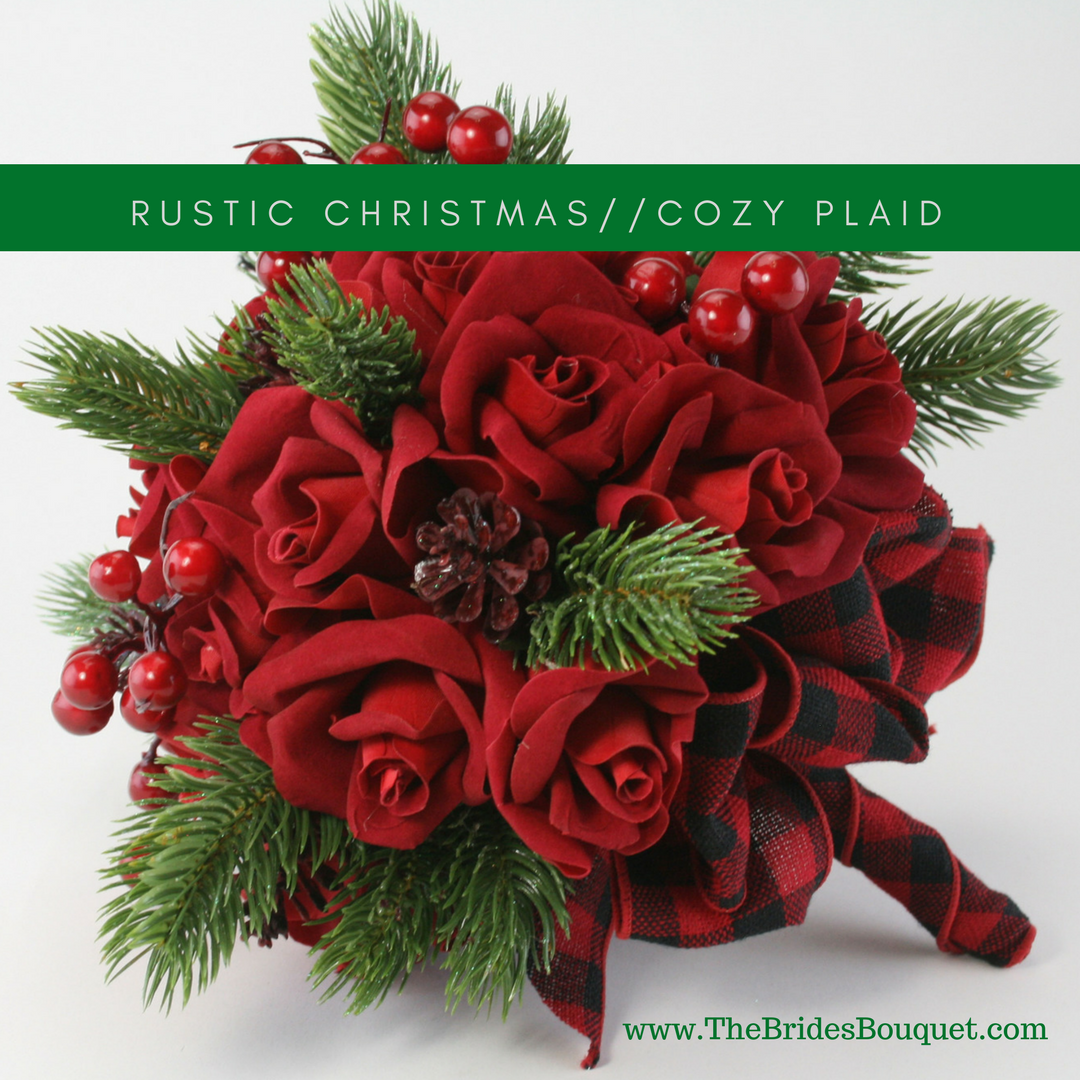 Holiday Red Velvet Roses-- An exclusive holiday treat at TheBridesBouquet.com. We have a full line of red velvet holiday delights. Including the cozy flannel buffalo plaid ribbon. We have a limited number of these bouquets...so order now...when they are gone.....they are gone!!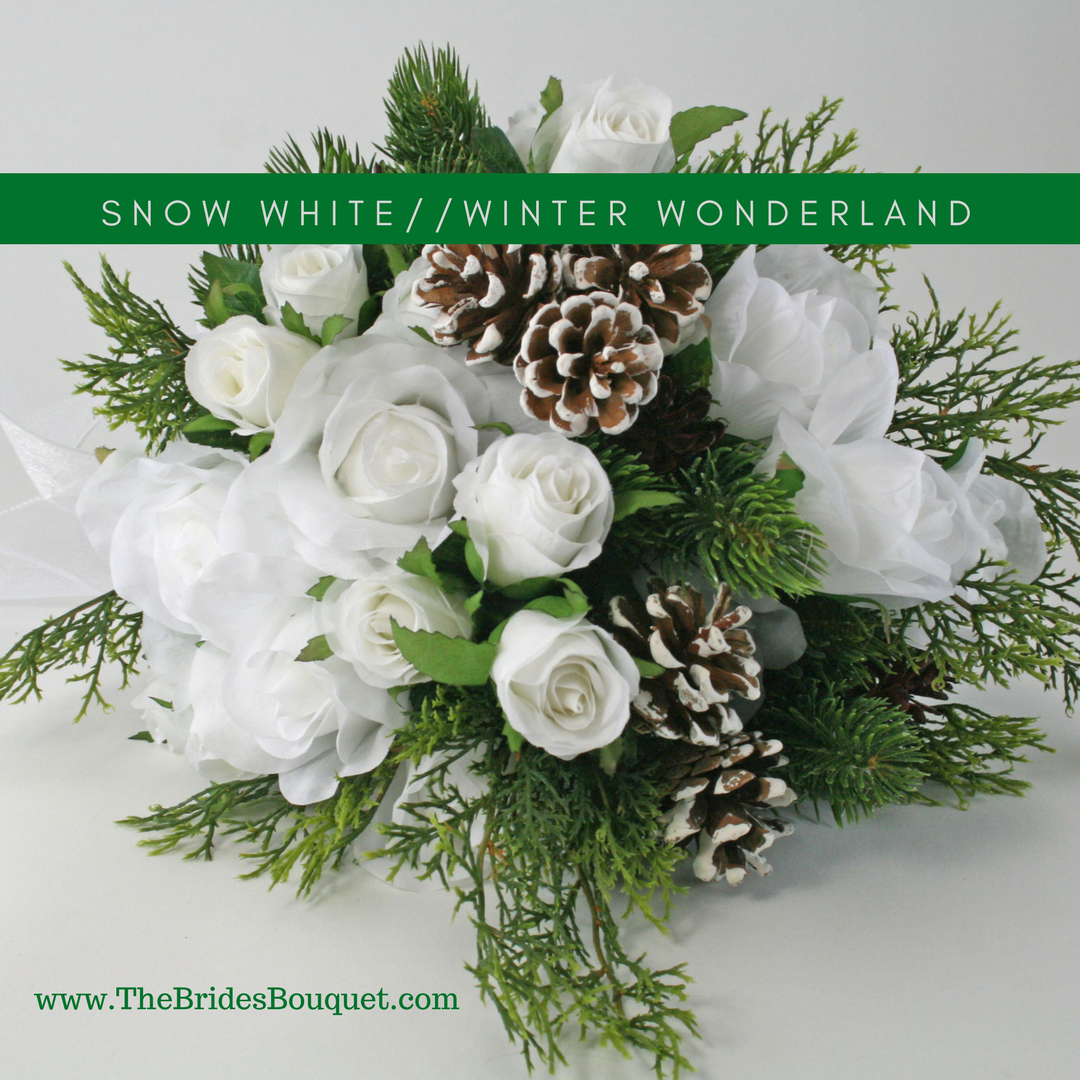 Dreaming of a white Christmas? You will love our white rose holiday bouquet. Perfect for any winter bride, and winter wedding. Just a timeless combination of white roses, cedar and pine greenery and a white tipped pinecones! Such a winter delight!!