How to wear a corsage?
Wedding season and prom season are right around the corner and that means corsage and boutonniere sets will need to be ordered soon. The question I often receive is how to wear a ladies corsage? And there are 2 options I am going to discuss: pin-on corsages and wrist corsages.
The pinned corsage is the traditional or classic option for wedding corsages for the mother of the bride, mother of the groom, and grandmothers. It consists of a cluster of flowers and usually a ribbon bow that is pinned to the dress. The corsage is pinned on the left shoulder side. Or over the heart.
Flower stem up or flower stem down? Depending on the design of the corsage flowers, it can be pinned either way. The final say on the direction to pin the corsage should always be the way that it looks best. Below I have some examples of wedding corsages that look amazing and also some corsage styles to avoid.
Here are mother of the bride corsages that are beautifully pinned with the stem up: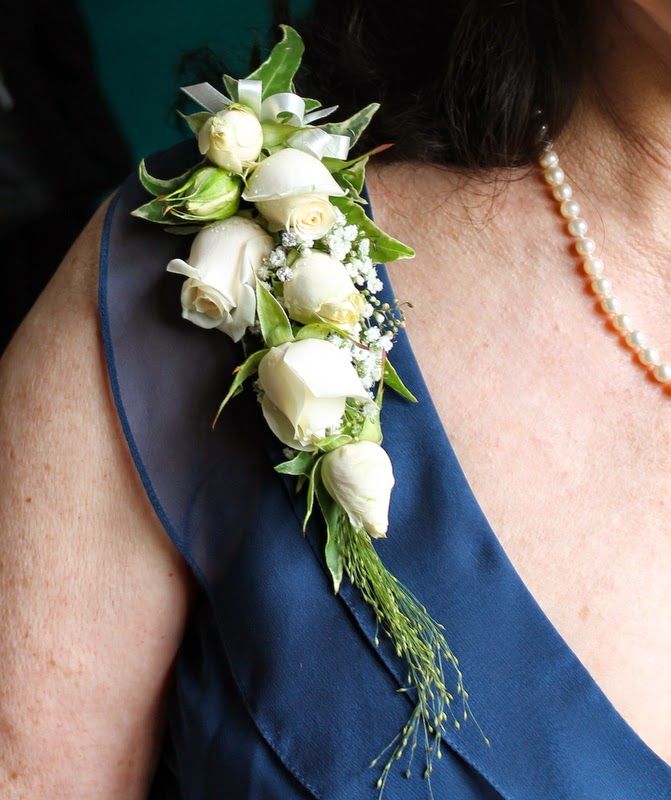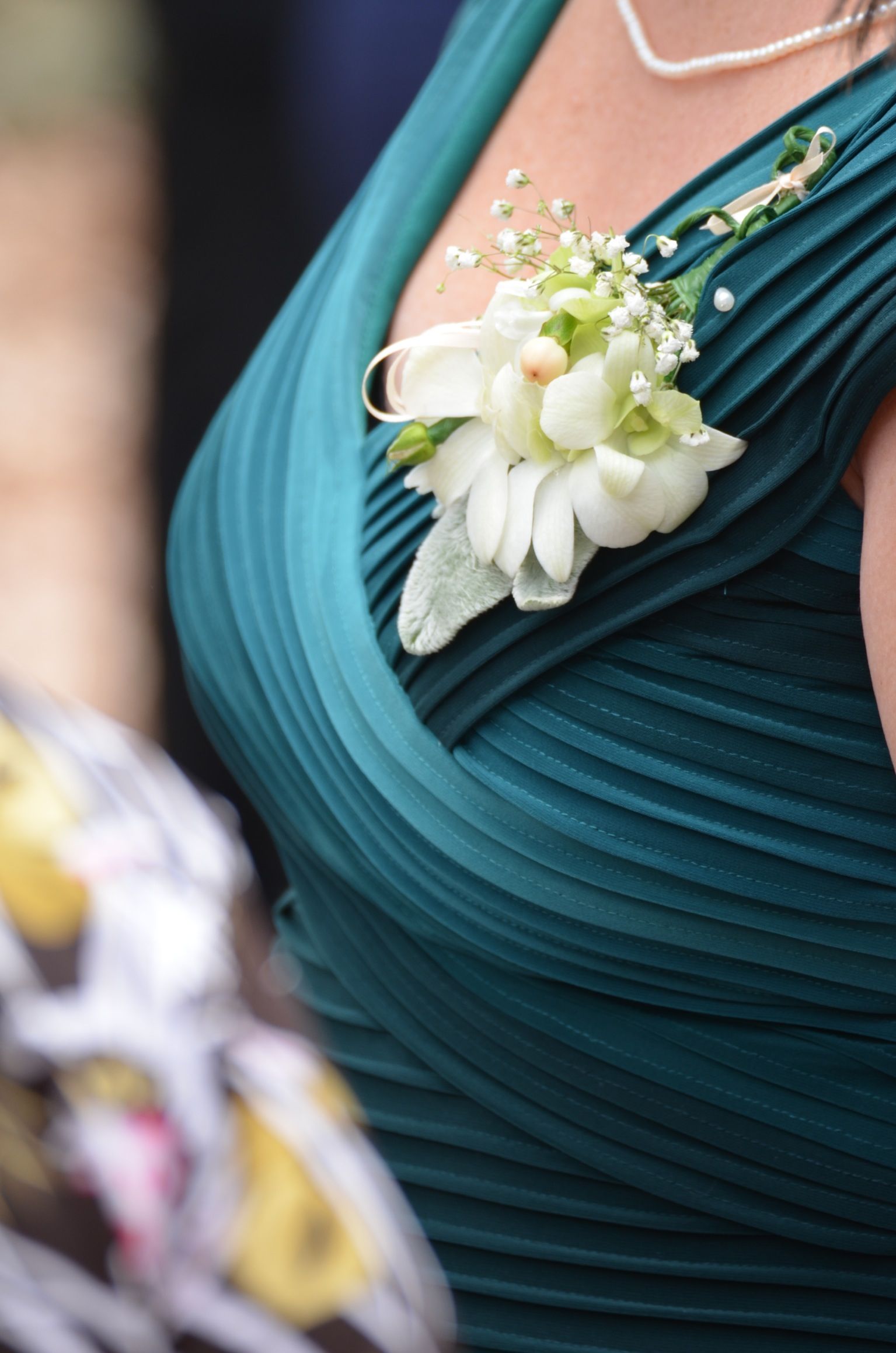 Here are examples of wedding corsages for moms with the stems pointing down: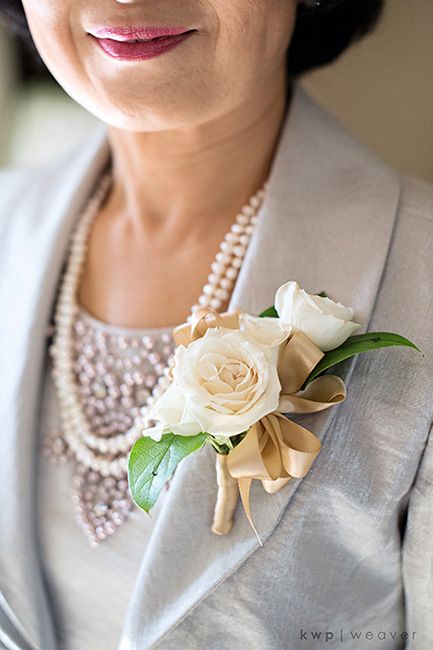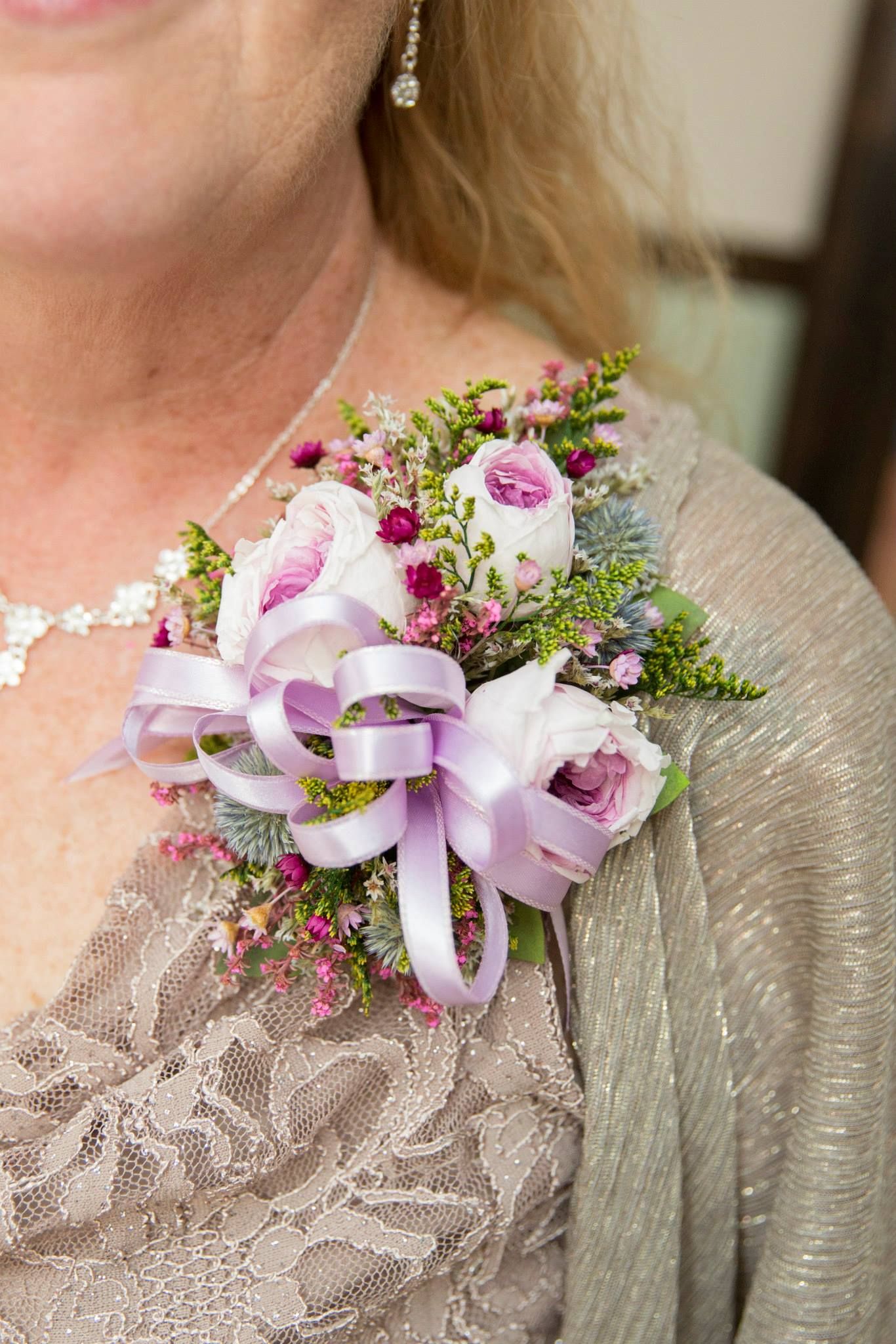 These mother corsages really missed the mark and look more like boutonnieres than beautiful mom corsages.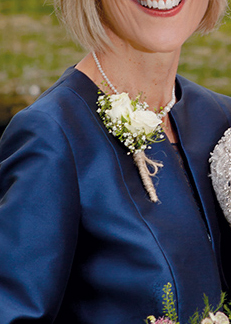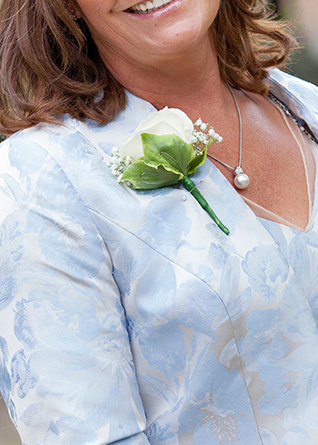 A beautiful bow helps so much. Be sure to ask your florist how the mother corsages should be pinned- according to their design and dont be afraid to speak up and tell them how you like it to look. Most florists can make adjustments to the corsage design to reflect your wishes.
Wrist style corsage for the mother of the bride is the other popular style for wedding corsages. The wrist band can be a simple elastic band, or fancier jewel bracelet cuff styles. Below are a few ideas for wrist style corsages and how they look in wedding photos.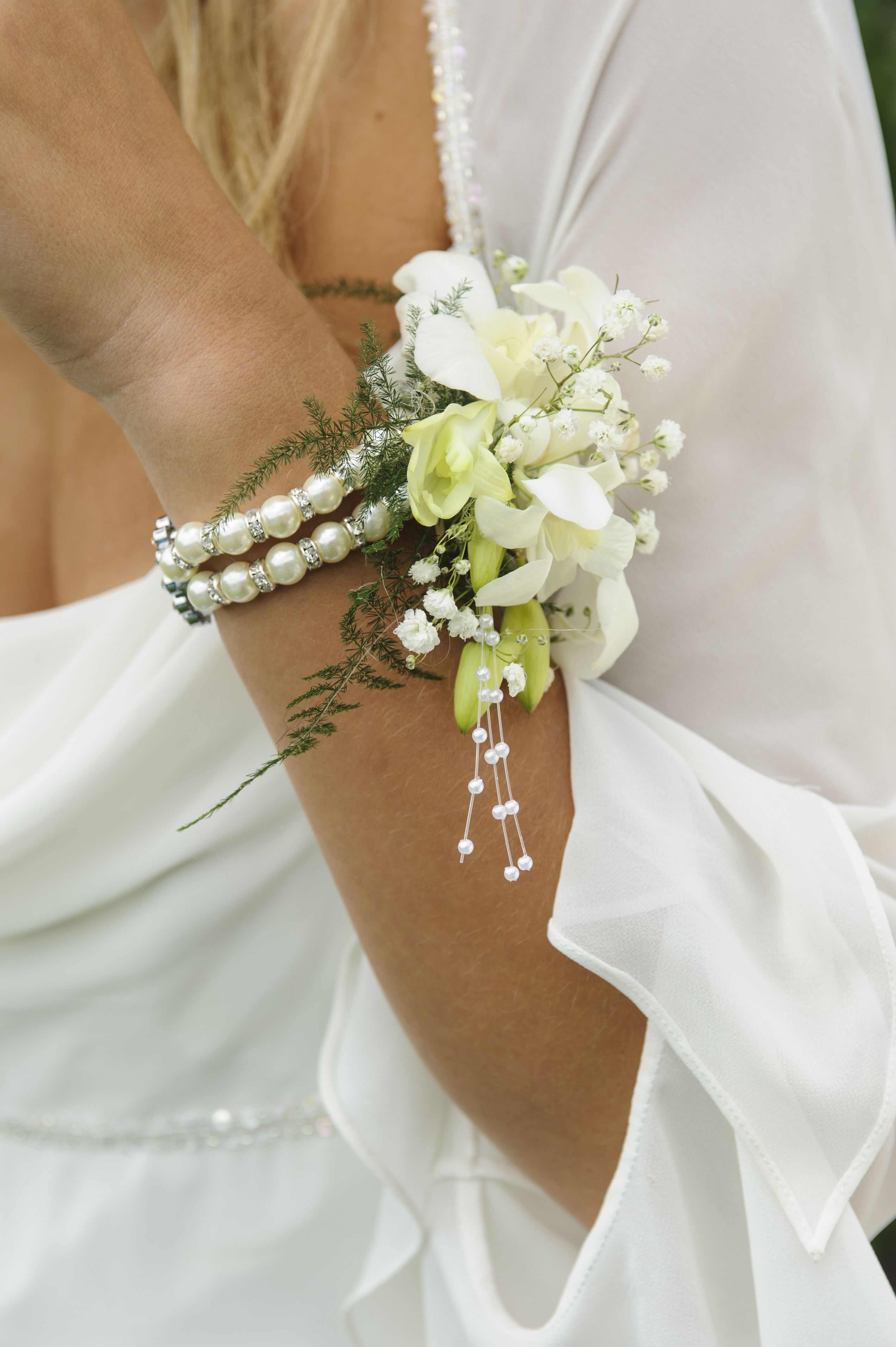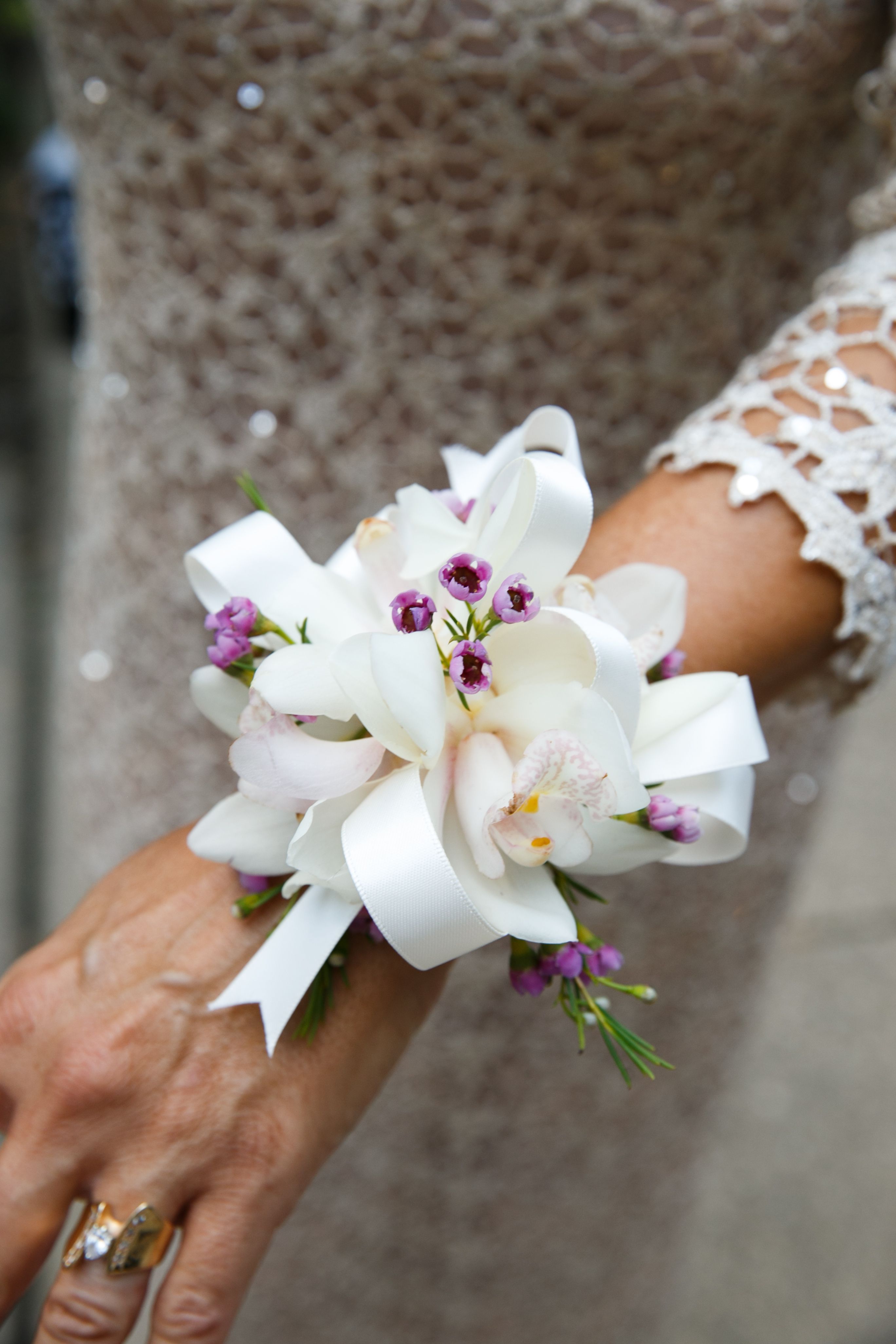 So those are the basic corsage concepts for your wedding. Typically the mothers, stepmothers, and grandmothers always receive a corsage. Additional corsages could go to Aunts and helpers in the wedding. There are lots of flower options, and we can discuss flower types in another post. For now, you know the best options on how to wear a corsage!